Homepage
Wide Range of Automotive & Industrial Oils
Boost your engine performances with the most suitable lubricants
Extreme Quality Full
Synthetic Oil 
Premium Full
Synthetic Oil 
Excellent Performance
Engine Oil 
High Quality
Everyday Engine Oil
Optimum
Performance Diesel
Engine Oil
Fully Compliance with International Quality Standards
API (American standard)
ACEA (European standard)
JASO (Japanese standards)
Toyota, BMW, Mercedes Benz, Volvo, Lamborghini, etc.
FINEST PRODUCT QUALITY & RELIABILITY
End-to-End Production Process
Premium Lubricants Oil
The best-grade of petroleum base oil (Group III) & highest quality additives 
Value for Money
Offering optimized performance & fuel-saving benefits at minimum cost
Liters/Year

Domestic & Worldwide Lubricants Production Capacity
Mt/Year

Base Oil Production Capacity
Liters/Year
Viscosity Index Modifier Plant Production Capacity
Mt/Year
Grease Plant Production Capacity
kl/year

Blending Plant Capacity
Mt/Year

Base Oil Refinery Production Capacity
Flexible Terms of Payment
*Terms & conditions may apply
Why Pertamina Lubricants?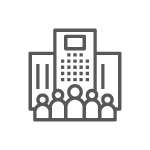 60 years
Expertise in
Premium Oil Production 27,800+
of Experienced
Workforces
Source: http://fortune.com/global500/pertamina/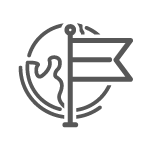 Revenue
USD 42.96 Billion
Net Income
USD 2.55 Billion
Indonesia's
100%
Government-Owned Enterprise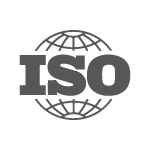 ISO 9001
quality management system

ISO 14001
environmental management system

ISO 17025
Laboratory Management System
countries in overseas market
lube oil blending plants
(domestic and overseas)
INTERNATIONAL RECOGNITION
Lamborghini
Official Technical Partner

Lamborghini Squadra Corse
Source: squadracorse.lamborghini.com/partners/pertamina
Pertamina Fastron Understands You
Technical Partner of Lamborghini
Pertamina Lubricants' top tier product, Fastron Platinum Racing, is the official lubricant used by Automobili Lamborghini for motor sport events handled by the Lamborghini Squadra Corse team, the Lamborghini Super Trofeo and the Lamborghini GT3. Pertamina Fastron is also trusted to be the official lubricants in worldwide.
Pertamina Lubricant's commitment in quality has been proven by its recognition through most of the international quality and engine manufacturer's standard. The product is engineered to perform and protect meet with API (American Petroleum Institute) Standard, ACEA (European Standard), Japanese Standard, as well as requirement of automotive engine manufacturers such as Mercedes Benz, Volvo, BMW, Toyota, also most of leading industrial engine equipment such as MAN, Wartsila, MTU, Cummins, and others.
Marines, Mowers, Cranes, Forklift, Hydraulics, Compressors, Bulldozers, Loaders, Plough, Workshop/ Autocare Tools, etc.
Managed professionally, avoiding conflicts of interest, zero tolerance of bribery, upholding trust and integrity, based on the principles of good corporate governance.
Being able to compete regionally and internationally, boosting growth through investment, establishing of a culture of cost-consciousness and rewarding performance.
Contributing to national economy development, pioneering the reform of state owned enterprises, and enhancing national pride.
Being customer oriented and committed in delivering the service to customers.
Creating commercially oriented added value, taking decisions based on sound business principles.
Managed by leaders and employees who are professional and talented with strong technical abilities and who are committed to build research capability and development.